Food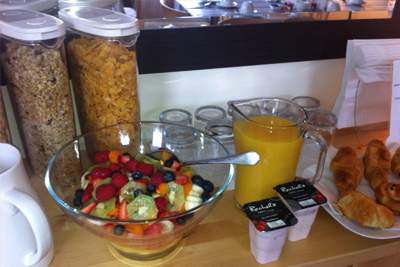 Breakfast includes produce which is sourced locally with consideration for animal welfare including sausages and free range eggs from a Purbeck farm, and British bacon.
There is a breakfast bar which includes cereals, yoghurt, fruit juice and fresh fruit.
Full english breakfast and alternative choices cooked to order, continental served daily, including bread and pastries.
Smoked salmon and bagels are also available.
Cooked English or Continental breakfasts served daily.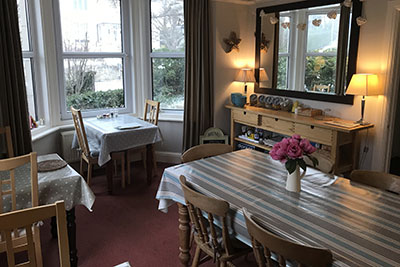 Breakfast Menu
Available on the Buffet Table – cereals, fruit Juice, yoghurt, fresh fruit.
Tea, coffee and toast with
Cooked English
(Sausage, bacon, egg, mushrooms, tomato) (baked beans optional) or
Scrambled egg on toast or
Poached egg on toast
Continental (croissant, cheese and cold hams) or
Porridge or
Lox (smoked salmon) and bagels with cream cheese
Packed Lunches can be provided – please give 24 hours notice. £6 per person.
Cakes
We also have Chocolate Celebration cakes available for £25.
Please call for details.